Why Do So Many People Choose MVP?
No matter what your health needs are, MVP is here for you. Here are some of the benefits that come with most Medicare Advantage plans—at no added cost!
Wherever Life Takes You, Take Gia®
Whether your next adventure takes you up a mountain or just up that extra set of stairs, take the Gia® by MVP mobile app along. Available 24/7, Gia gives you access to:
Immediate or same-day virtual care
Support to get healthier
Access to plan information
Answers to medical questions whenever and wherever you need them
A Guide to Your Health
Gia connects you with a doctor in minutes for $0 virtual care services, available by text or video. Get help with an urgent or emergent care need, or ask questions about a chronic condition or other medical concern. With Gia, you can even:
Request a new medication or a refill
Request lab tests and screenings
Be referred to a nearby doctor or facility if in-person care is necessary (co-pays may apply)
A Guide to Your Health Plan
Gia connects you to your MVP health plan, too. Access to your ID cards, claims, and a wide network of doctors and facilities are right in your pocket.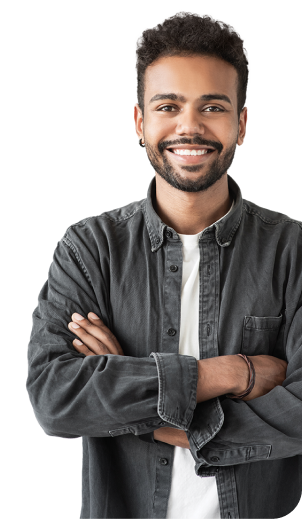 $0 SilverSneakers® Fitness Membership
Designed exclusively for Medicare-eligible adults, the popular SilverSneakers fitness program gives you a free membership at any SilverSneakers location to:
Enjoy classes and programs, and use equipment at safe, friendly fitness centers
Benefit from fun group exercise to increase strength and flexibility
Talk with on-site staff who are ready to help you meet your wellness goals
Keep exercising when traveling—16,000 SilverSneakers and partner locations, like Curves and LA Fitness, are found all over the country
Exercise at home with live online classes or browse from a full library with hundreds of workouts on-demand
Learn more about the SilverSneakers program, or call MVP at 1-800-324-3899 to find a location near you!
GetSetUp from SilverSneakers®
GetSetUp from SilverSneakers offers virtual instructor-led classes where you can both learn new skills and connect with peers who share your interests. Hundreds of classes are available every week on a wide range of topics, including:
Technology
Cooking
Travel
Creativity
And more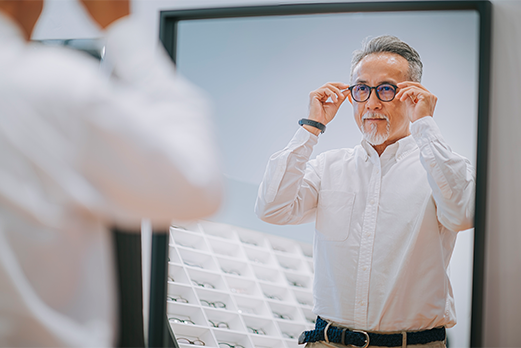 Eyewear Coverage
Take advantage of allowances for glasses and contacts with most plans. Plus, with our vision partner,
EyeMed
, choose from a mix of independent, national retail, and regional retail providers, including LensCrafters, Target Optical, and Pearle Vision, and save with discounts on premier designer glasses.
Find a participating EyeMed provider
.

Over-the-Counter Allowance
All plans include a quarterly allowance to use toward over-the-counter medicine and health-related purchases from select pharmacies or by mail order. Shop for eligible items at select retailers, including Walmart, CVS Pharmacy, Family Dollar, Walgreens, Rite Aid, and Dollar General, or place an order online.
Flexible Hearing Aid Benefit
We partner with TruHearing to offer a flexible hearing aid benefit that makes hearing aids more affordable and lets you choose the right solution for your needs. All hearing aids feature the state-of-the-art technology with personalized care.
View more details here.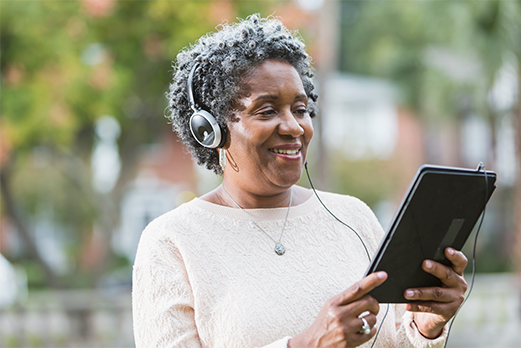 Health and Care Management Programs
Managing a new or ongoing medical condition is easier with an extra hand. We have a team of health care professionals available to provide extra support for common situations, like:
Returning home from a hospital stay
Help quitting smoking
Understanding a new health condition


We also offer free health management programs to help manage your care if you live with a chronic health condition, such as:
Asthma
COPD
Diabetes
Heart failure
And more
Free Meal Delivery After Inpatient Hospital Stay
In partnership with Mom's Meals, a leading national provider of tailored and healthy home-delivered meals, MVP Medicare members recently discharged from an inpatient hospital stay will receive 14 high-quality refrigerated meals delivered directly to their home. You can choose from breakfast, lunch, and dinner menu options, which you can tailor to suit dietary and condition-specific needs. An MVP representative will contact you with details when you're discharged.
Learn more about our partnership with Mom's Meals.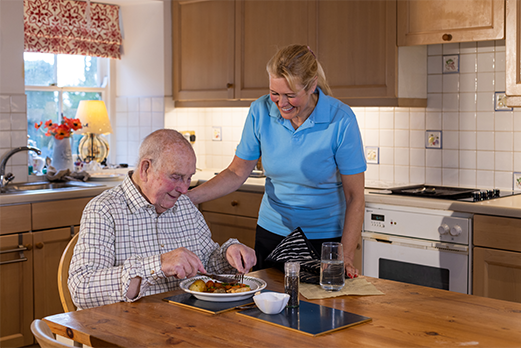 Free House Call to Evaluate Your Health
Say yes to a free MVP-Matrix Medical home visit, an important part of your membership and the chance to discuss your health in detail in the comfort of your own home. A nurse practitioner will make a house call to evaluate your current health situation. Studies show that MVP members who take advantage of these home visits:
Have lower medical expenses
Have fewer hospital admissions
Feel more informed and in charge of their health
Are more satisfied with their health plan


We'll share the information you discuss during the visit with your doctor. Working together, we can help you take steps now to prevent health issues later.
Free Medication Review Program
Connect with an MVP pharmacist over the phone to review all your medications at a convenient time for you.
The pharmacist can:
Help you understand the prescriptions you take and the best time of day to take each one
Check for possible harmful interactions between your medications
Discuss lower-cost alternatives and if they are available and appropriate for you


Find out more about our Medication Therapy Management Program.
MVP Health Plan, Inc. is an HMO-POS/PPO/HMO D-SNP organization with a Medicare contract and a contract with the New York State Medicaid program. Enrollment in MVP Health Plan depends on contract renewal. MVP Health Plan, Inc. has been approved by the National Committee for Quality Assurance (NCQA) to operate as a Special Needs Plan (SNP) until 12/31/2024 based on review of MVP Health Plan's Model of Care. Health benefit plans are issued by MVP Health Plan, Inc., an operating subsidiary of MVP Health Care, Inc. Not all plans available in all states and counties. Every year, Medicare evaluates plans based on a 5-star rating system. Out-of-network/non-contracted providers are under no obligation to treat MVP Health Plan members, except in emergency situations. Please call our customer service number or see your Evidence of Coverage for more information, including the cost-sharing that applies to out-of-network services. For accommodations of persons with special needs at meetings, call 1-800-324-3899 (TTY 711).

Other physicians/providers are available in the MVP Health Care network. MVP virtual care services through Gia are available at no cost-share for most members. In-person visits and referrals are subject to cost-share per plan. Members enrolled in a Medicare Rx plan without additional MVP medical coverage do not have access to MVP virtual care services through Gia. SilverSneakers is a registered trademark of Tivity Health, Inc. SilverSneakers On-Demand is a trademark of Tivity Health, Inc. ©2023 Tivity Health, Inc. All rights reserved. GetSetUp is a third-party provider and is not owned or operated by Tivity Health, Inc. ("Tivity") or its affiliates. Users must have internet service to access online services. Internet service charges are responsibility of user.

TruHearing® and (RE)TM are trademarks of TruHearing, Inc. All other trademarks, product names, and company names are the property of their respective owners. Retail pricing based on prices for comparable aids. Follow-up provider visits included for one year following hearing aid purchase. Free battery offer is not applicable to the purchase of rechargeable hearing aid models. Three-year warranty includes repairs and one-time loss and damage replacement. Hearing aid repairs and replacements are subject to provider and manufacturer fees. For questions regarding fees, contact a TruHearing hearing consultant.

Y0051_8263_M | Last Updated: 4/13/2023




Speak to a Representative
To shop for a plan, contact an MVP Medicare Advisor at 1-800-324-3899 (TTY 711)
For questions about your plan, contact the MVP Medicare Customer Care Center at 1-800-665-7924 (TTY 711). If you have an MVP DualAccess plan, call 1-866-954-1872 (TTY 711).
From April 1-September 30, reach us Monday-Friday, 8 am-8 pm.
From October 1-March 31, reach us seven days a week, 8 am-8 pm.