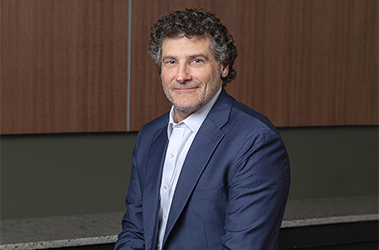 Dominick Bizzarro
Chief Growth Officer
Having spent more than three decades sparking innovation across health care, Dominick Bizzarro is no stranger to the industry. As Chief Growth Officer, Dominick is helping to chart MVP's strategic plans to ensure MVP is far ahead of the curve when it comes to creating healthier communities.
An inspirational and motivational leader with a record of leveraging health information technology and best-in-class business strategies to drive growth, Dominick believes that diversity of thought is key to resilient growth. That means inviting a range of perspectives to the table and listening to ideas from every corner of the enterprise.
While others are — importantly — focused on the next quarter, Dominick is looking at the next quarter-century and mapping MVP's course through anticipated changes in the health care landscape. With this long-term view, he believes it's MVP's responsibility to harness change that will make health care more affordable, understandable, and accessible for members.
Collaborating with leaders from all corners of the organization, Dominick has confidence that there are many opportunities for MVP to offer more value to the members we serve and reach new communities. He doesn't just ask, "What's next?" — he also asks, "What do our members need from us next?"
Meet Our Leaders
Learn more about the dedicated team of professionals that make up MVP's Executive Management team.