Let's Get You to the Right Medicaid Contact Options 
For Specific Medicaid Questions and Information
For MVP DualAccess Members
If you have an MVP DualAccess plan, call our Member Services/Customer Care Center. Representatives are available seven days a week from October 1-March 31 from 8 am-8 pm Eastern Time. April 1-September 30 representatives are available Monday-Friday, 8 am-8 pm Eastern Time.
Call 1-866-954-1872 (TTY 711)
For Harmonious Health Care Plan Members
Get answers to your questions about your medical, behavioral health, and social services, as well as related care management services to attend to your unique needs.
Call 1-844-946-8002 (TTY 711)
Customer Care Center—Behavioral Health
Our Behavioral Health Advocates can help you understand your behavioral health benefits, locate a behavioral health provider in your area, know your treatment options, and assist with member appeals. Call Monday–Friday, 8 am–6 pm (ET).
Call 1-844-687-0707 (TTY 711)
Log Into Your Account
Choose or change your primary care doctor, get help with referrals, replace a lost ID card, report a pregnancy or the birth of a new baby, or ask us about any change that may affect your Medicaid benefits.
Log in
Other Contact Information
Use the MVP Customer Care contact form, or find the information you need below.
Assistance in Your Language
No matter what language you speak, we will work with you. Call us at 1-800-852-7826 (TTY: 711) Monday through Friday, 8 am–6 pm. We will speak with you in your own language. We will also help you find a primary care doctor who speaks your language if one is available.
If You Have a Disability
If you're blind, have trouble hearing, or are in a wheelchair, we want to ensure you have the care and service you need. Call us to let us know what you need. We can tell you if the office of a particular provider is wheelchair-accessible or has communications devices. We also offer services that include:
Case Management
Help in making or getting to appointments
Information in large print
Names and addresses of providers who specialize in serving people with disabilities
Relay link to TTY/TDD machine (711)
Our Coverage Area
If you live in one of the following counties, you qualify for our Medicaid Managed Care or Child Health Plus coverage:
Albany
Columbia
Dutchess
Genesee
Greene
Jefferson
Lewis
Livingston
Monroe
Oneida
Ontario

Orange
Putnam*
Rensselaer
Saratoga
Schenectady
Sullivan
Rockland
Ulster
Warren
Washington
Westchester
*Essential Plan not available in Putnam county.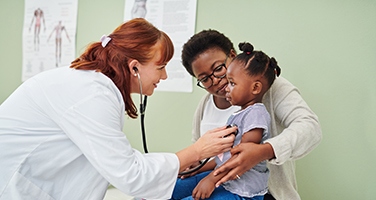 Call Us
If you're a Medicaid or Child Health Plus member, call 1-800-852-7826 (TTY: 711) Monday through Friday, 8 am–6 pm.
For Information and Referral to Community Resources and Programs
Dial 211
Need Help? You Are Not Alone!
Call or text to receive free, confidential support.
MVP Crisis Hotline
1-833-787-9687
Crisis Text Line
Text HELLO to 741741
National Suicide Prevention Lifeline
1-800-273-TALK (8255)
Or call, text, or chat to 988
MVP Listens
Please take a few moments to complete our survey and tell us what you think.