Find and Manage Your Child's Prescription Drugs
MVP works with CVS Caremark® to provide prescription drug coverage. Child Health Plus prescription benefits include:
Access to CVS Caremark's online tools
Savings programs for your child's prescriptions
Thousands of participating pharmacies, including all major pharmacy chains and specialty services


We make it easy to find and manage your child's prescriptions. Sign in to use the search tool on the CVS Caremark website so you can find:
Retail pharmacies
Pharmacies that are close to you, offer extended pharmacy hours, or offer preferred languages
Specialty pharmacy services
And more



Manage Your Child's Prescriptions
Sign in or create an online account to:
Manage prescriptions
Check drug costs and coverages
Get tips on how to save on your child's drugs
Take advantage of CVS Caremark's helpful tools
Call CVS Caremark's Customer Care team at 1-866-832-8077 (TTY: 1-800-231-4403) with benefit questions. The Customer Care team is available 24 hours a day, seven days a week.


Formularies
See the full list of generic and name-brand drugs we cover in plans that offer prescription drug coverage*:
2023 MVP Commercial/Child Health Plus Formulary (PDF)

*This information relates to the Prescription Drug Formularies generally and may not describe your particular coverage. Check your Certificate of Coverage or Summary Plan Description for specific benefits, limitations, and exclusions.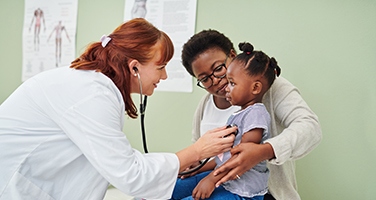 Frequently Asked Questions About Child Health Plus Prescription Benefits
It's normal to have questions about Child Health Plus prescription drug coverage. We've collected common questions and answers on our FAQs page.
Find Answers